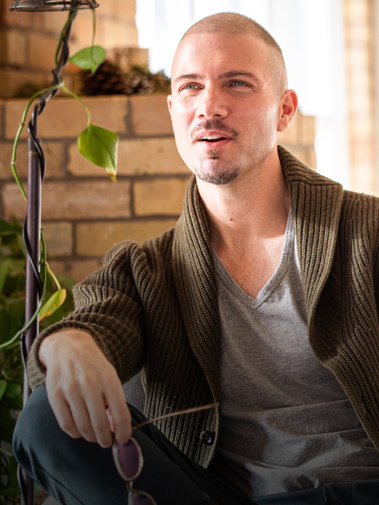 JD Howell spent most of his early life drawing/painting and eventually went to university for fine-art. For a brief time after graduating he wanted to be an interior designer, but changed his mind when he discovered the camera. He hung up his brushes and put painting on the back-burner in 2005 and spent the next 17 years focusing on photography and film making.
Since childhood he has been drawn to the beauty lying dormant in the textures of discarded everyday objects. His practice is predominantly focused on collecting overlooked bits and pieces and juxtaposing them to create new narratives.

JD's key focus is on painting while also working with photographic collage, mixed media assemblage, and video.
He designs compositions that invite the unexpected but easy recognition that unwanted or forgotten items can be beautiful. This approach has become a quest for transmutation that drives him towards the next visual challenge: turning rust into marble or a stain into a pattern – creating an appealing and surprising layering to build a visual story, or a new physical product.
In October 2022 he took out his brushes and began re learning how to paint. His recent series titled Molten can be found here.

Contact
JD is available for commission paint/photography/sculpture projects. Use the form to inquire about rates and availability, or just to say hi.